We view our relationship with agents as a collaborative journey, where their expertise and our support converge to create unparalleled value for clients. Together, we're not just agents and brokers; we're a dynamic team driving innovation and excellence in the pursuit of outstanding client experiences.
A Foundation for Your Success
As a dedicated partner, our commitment to providing cutting-edge insights and resources underscores our mission to elevate the standard of service within the life insurance sector. By joining our BGA, agents gain a competitive edge that translates into more informed client interactions, enhanced value propositions, and sustained success in an industry where staying ahead of the curve is paramount. Our contracts with dozens of carriers allow us to assist you along all product lines.
Term Life

Universal Life and Survivor Universal Life

Indexed Universal Life and Survivor Indexed Universal Life

Variable Universal Life

Whole Life

Long Term Care

Disability Insurance

Critical Illness Insurance

Annuities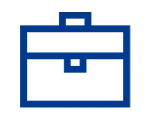 Whether it's high-risk medical conditions, intricate financial arrangements, or unconventional circumstances, we thrive on turning challenges into opportunities. Our team of experienced professionals employs creative thinking and strategic planning to craft solutions that not only address the complexities at hand but also exceed client expectations. By leveraging our innovative case design capabilities, agents and advisors gain a competitive edge in positioning themselves as problem-solving experts.
Our commitment extends to providing life insurance agents with an array of targeted marketing resources designed to elevate their business and strengthen client relationships. From professionally crafted marketing collateral to personalized branding guidance, we empower agents to effectively communicate the value of life insurance to their clients. By elevating their marketing game, agents within our BGA strengthen their position as advisors who are well-equipped to navigate the ever-evolving needs of their clientele in the realm of life insurance.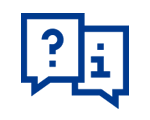 Our commitment goes beyond traditional assistance; we provide a suite of dedicated services that streamline administrative tasks, allowing agents to focus on what matters most: their clients. From handling paperwork and underwriting coordination to expediting policy issuance, our meticulous back-office support ensures a seamless and efficient process from start to finish. We pride ourselves on being an extension of our agents' teams, collaborating closely to provide the expertise and resources needed to navigate the complexities of the insurance landscape.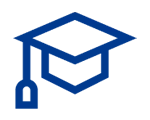 With a finger on the pulse of the latest developments, we ensure that our agents are well-prepared to offer their clients the most relevant and innovative solutions. Our educational initiatives cover topics such as emerging policy structures, advancements in underwriting technologies, market shifts, and evolving customer preferences. By fostering a culture of continuous learning, we enable our agents to not only adapt but also thrive in an ever-changing environment.
We look forward to meeting you and helping you achieve your business and client-service goals.  Register to see how we have invested in technology and resources to make risk management simple.